April 2016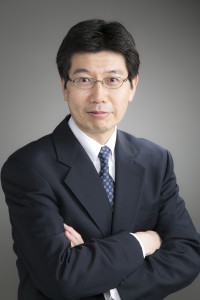 Now entering its 13th year, the Graduate School of Public Policy was established in April 2004 to educate professionals in diverse areas of public policy. The school provides interdisciplinary training with a balanced mix of law, politics, and economics, including classes given by teaching staff with practical experience and hands-on training that draws on real-world case studies, and has fostered people who have gone on to work in the planning, evaluation, and implementation of policy. We have been fortunate to enjoy steady growth in our number of graduates, with the total having surpassed 1,000 at the end of AY 2015. While many graduates have taken up positions at administrative agencies in Japan and overseas, recent years have also seen an increasing number finding employment at think tanks or in such fields as finance or manufacturing.

One of the key issues we have had to grapple with since our establishment has been internationalization. With links between Japan and the rest of the world becoming both deeper and more complex, internationalization has also become a vital feature of public policy education and we have taken active steps to incorporate this major trend into our programs. In 2009, we launched the University of Tokyo's first ever double degree program (whereby students can gain a degree both from the University of Tokyo and a partner university), and we currently have arrangements with Lee Kuan Yew School of Public Policy of the National University of Singapore, the School of International and Public Affairs at Columbia University, Paris Institute of Political Studies (Sciences Po), Hertie School of Governance in Germany, the Graduate School of International Studies at Seoul National University, and the School of International Studies at Peking University. We have also started to accept a large number of overseas students following the establishment, from AY 2010, of MPP/IP (Master of Public Policy, International Program) that offers a master's degree taken entirely in English. Thanks to these initiatives, approximately 40% of our classes are now in English and the number of overseas students has also climbed to roughly 40%, making us a cosmopolitan campus with a high level of internationalization compared to the rest of the University of Tokyo.

Secondly, we have sought to act as a bridge between the latest research and teaching and its real-world application, including by taking advantage of external funding. This has included the establishment of research programs in such fields as international transportation policy, energy and the global environment, healthcare policy, capital markets, urban and regional policy, maritime policy, space policy, e-government practices, and science and technology innovation policy. By linking up not only with other universities but also with extensive real-world policy networks, we are able to undertake higher level and more practical research and education. As part of this, we are also taking a leadership role in cross-disciplinary programs across the university.
Thirdly, we will be launching a doctoral program from AY 2016. The knowledge and skills needed for the planning, evaluation, and implementation of policy are becoming increasingly sophisticated and complex, and, most notably, we are entering a time when a doctorate will be essential for participation in things like international agencies or international negotiations. The aim of the doctoral program is to foster candidates who possess advanced abilities in interdisciplinary and practical international areas as well as a high level of research capabilities in their specialist field (law/politics, economics), with the goal of producing public policy leaders in Japan and the world in the fields of international finance and development and international security.

In these ways, the Graduate School of Public Policy is making steady progress toward becoming one of the world's leading schools in its field. I hope that our students can make the most of these learning environments and transform themselves into public policy professionals. As we also intend to expand our network of overseas partner universities, I strongly recommend that students spend some of their time studying overseas. To everyone in the field, I appreciate your ongoing help and support for these students.
Toshiaki Iizuka
Dean, Graduate School of Public Policy, The University of Tokyo